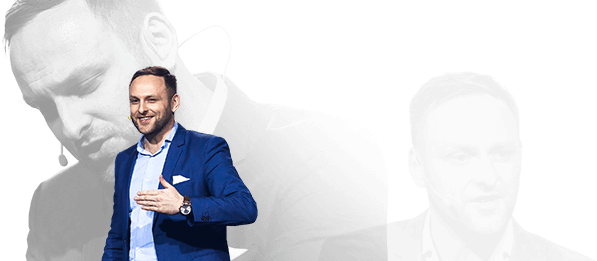 Business Trainer

– who is he and what does he do?

What counts in the business sector is professionalism, high quality of services and motivation to act. Taking into account the huge competitiveness of the global business market, it is also important to regularly improve your competences. A business coach can help you with this. Today's article will be dedicated to this issue. We will tell you who a business coach is and what he does. Enjoy reading!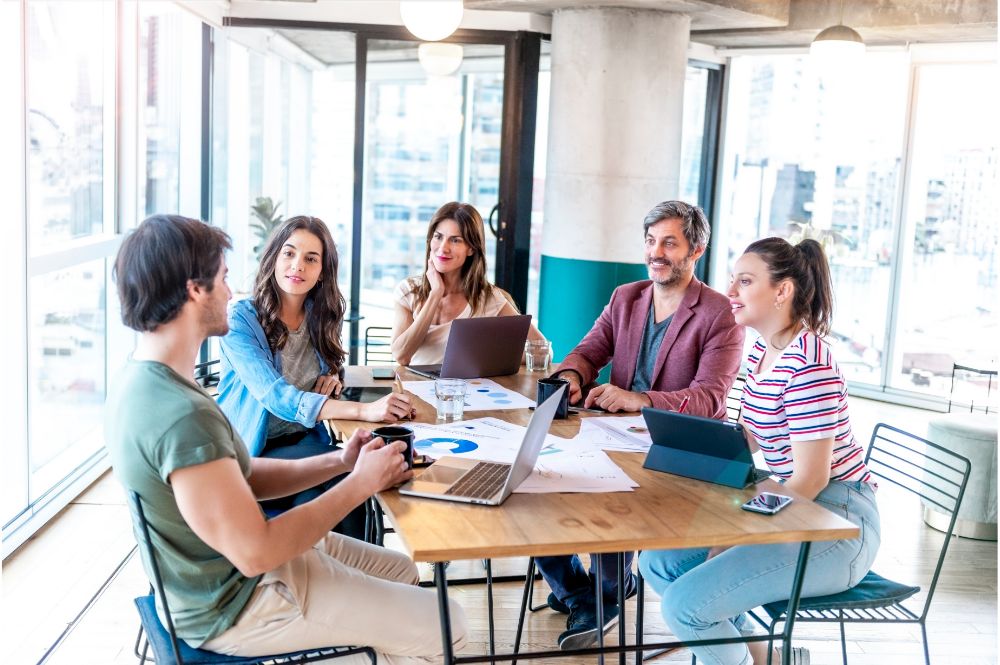 Business coach – who is he?
A business trainer is a person who deals with the development of soft skills in participants of their own training. His area of ​​interest also includes effective sales techniques, negotiations and potential management – in such a way that people reach the peak of their abilities, properly allocate their strength, without wasting time on unnecessary issues that do not lead to development.
What does a business coach do?
A business trainer conducts training to make people aware of the world around them. Thanks to his work, undecided people become leaders, and leaders become pioneers in their field who set market trends.
Business trainer deals with, among others:
conducting sales training,
making people aware of the world around them,
teaching the use of soft skills in practice,
mentoring,
Motivation to act.
Depending on your preferences, a business coach supports companies and their employees in the following topics:
maximizing sales,
maximizing sales,
team communication,
self-motivation,
stress management,
skilful delegation of tasks,
setting realistic business goals,
public appearances,
Work-life balance.
It is also worth mentioning that popular areas in which business trainers operate also include conflict management and automation of individual activities that facilitate success in the company or in personal life.
Business trainer – how does he conduct training? [5 aspects]
Business trainers " put " great emphasis on the high quality of training. First, they comprehensively prepare them, also specifying the specific areas in which they will move. As a result, participants in business workshops will "take away" from the meeting only practical and the most important information supported by useful tips and hints.
1. Training preparation
In this case, it is about giving the training a specific structure. Thanks to it, the trainer will present himself better in the eyes of the guests who will listen to him with great commitment.
2. Conducting training
The business coach, after discussing the plan, goes into action. Training is most often held in conference rooms or online. The duration of one meeting can be from 45 minutes to 8 hours – it depends on the nature of the workshop. There are also multi-day trainings where you can absorb huge amounts of practical knowledge to be used the next day (even in everyday life).
In addition to substantive knowledge, intertwined with practical forms of learning, a business trainer takes care of, among others:
enlivening the atmosphere with funny (but very clever) anecdotes;
telling a story from your own experience;
breaks to increase the efficiency and comfort of participants.
Skilful conduct of trainings makes the participants absorb specific information better, listening to the trainer more willingly.
3. Training evaluation
Regular development concerns not only the participants, but also the trainer. After each training, the business trainer sums up its course, analysing any mistakes. In addition, after the training, he asks questions to those present about the quality of the workshops, as well as their practicality.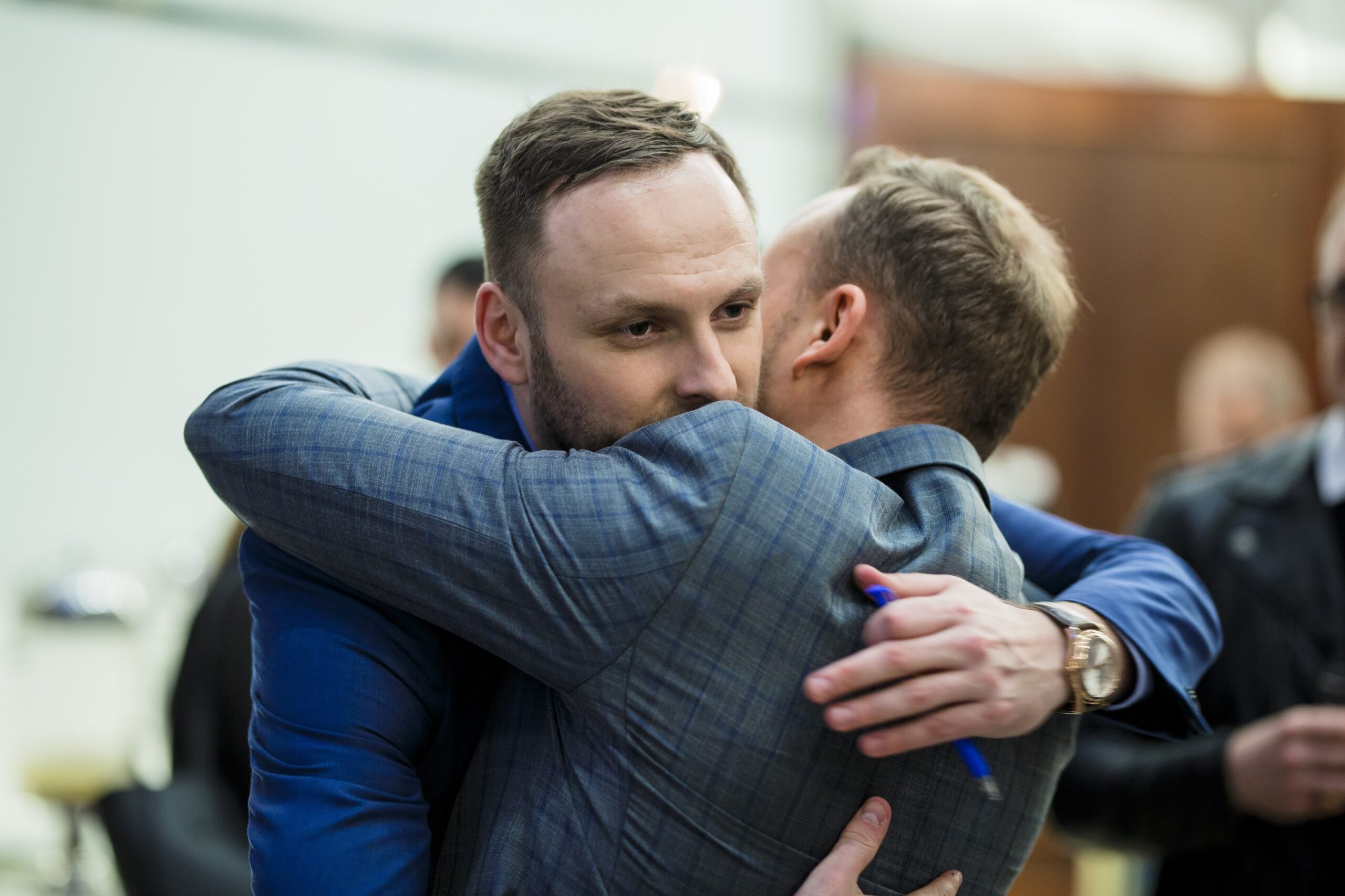 4. Contact with training participants
The business coach works all the time. He regularly contacts the participants of the training to answer their questions and, additionally, to further increase the level of awareness on a given issue. If you need help – you can always contact your mentor who conducted the training. You will surely get an answer to your question. Thanks to this, you will achieve your goal much faster.
5. Setting the dates of the next trainings
One training is not enough to become a better person, leader or entrepreneur. It is a process that requires consistent and regular action. That is why, after each training, the dates of new, practical workshops are set individually, tailored to the expectations of the selected target group.
Why is it worth using the services of a business coach?
A business coach will support you in the process of achieving outstanding results. Thanks to it, you will be able to follow the chosen path with even more motivation than before. Provided you are properly involved, you will develop your competences, which will translate into the provision of the highest quality services at all times – regardless of the market situation.
Remember to participate in training regularly – both stationary and online. A conscious and comprehensive approach to the subject of coaching will allow you to become a better person, a confident leader and an effective entrepreneur.
Summary
A business coach is a person who cares about the development of others. To this end, it organizes practical, very substantive training to support participants in specific topics, including, among others, maximizing conversion, building a profitable enterprise, managing human resources or functioning in the current situation in the world.
What do trainings with business trainer Mateusz Mrozowski look like?
No piloting: Only sales and leadership meat, thanks to which the training delights both beginners and fully advanced (business craftsmanship) workshop participants.
Ready solutions: We work according to the "problem – solution" principle, which allows participants to quickly introduce new skills into business activities.
Sales and leadership strategy: We base education not only on business tactics, but above all on understanding the strategy, which means that the training participant takes full control over the sales or management process.
Just the facts: We cannot imagine that the content provided during the training is not up-to-date or scientifically unjustified, thanks to which our students have a powerful advantage over their competitors, learning only methods and business practices adapted to them
We confront: We tell the truth (even if it hurts) and we challenge practices that have no real results and no scientific justification. We feel obligated to uphold business values, defending what is right and standing up against what is destructive. Thanks to this, the training participant is sure about the value and authenticity of the content provided.
Patronite
Patronite connects authors with people who want to support their passion not only with a kind word, but also financially. Patrons pay regular, monthly amounts to the Authors' account, and they can use them for the needs of their activities. Authors gain the opportunity to develop, and Patrons - access to unique prizes, as well as the invaluable awareness of real support for the passions of others!
More